---
Details
---
Property area:
606.17 sq m |
Land area size:
606.17 sq m |
Bedrooms:
0 |
Bathrooms:
0 |
Garages:
0 |
Year Constructed:
1965 |
Land Type:
Leasehold
---
Access
---
19 mins. walk to Takeno Station
3 mins. drive to Takeno Station
16 mins. drive to Kinosakionsen Station
---
Overview
---
This is truly a one-of-a-kind property. Built right on the beach, with the sound of the ocean waves crashing on the rocks just outside, the former Chikuto Inn and restaurant has been a part of countless visitors' fond summer memories since the 1960's.
The property's origins date all the way back to the Meiji era, when it began its existence as a humble storage hut used by local fishermen. In the Showa period a grand high-end ryokan was built on the site, which is the structure that still stands today. In its heyday Chikuto was famous for its excellent cuisine based on locally caught crab, and wealthy guests flew in on private jets to enjoy the restaurant and the surrounding natural scenery.
What we call, a Ryokan for all seasons, Chikuto certainly stands out in the winter season too. The clean crisp air, snow covered pine trees and star-studded sky makes for a romantic setting. All year round, local and international visitors flock to nearby Kinosaki Onsens, one of the most well known historic Onsen towns in Japan. Kinosaki dates back over 1300 years and is well known for its onsens (all within walking distance), beautiful architecture, cuisine, shopping and temples. Visitors often dress in traditional yukata and wear geta to walk down the streets and it truly is an experience. It is only a 15 minute drive to Kinosaki from Chikuto. For more information on Kinosaki Onsen, please visit
https://visitkinosaki.com/
Chikuto has all the potential to reinvent itself. The property is large and stable, with amazing views and a lovely veranda area leading out to the water. A perfect place to enjoy an evening BBQ with friends, throw a lavish party, or entertain in its restaurant space. This property may be perfect for those looking to embark on a seaside adventure, whether it be a quaint and romantic B&B, a contemporary or traditional style Ryokan or perhaps a lovely café/restaurant. With Kinosaki onsen and other beautiful sightseeing spots to visit, Chikuto would be the perfect place to come back to in the evening to relax, while enjoying the peaceful views and spectacular sunsets.
This is certainly an innovators haven; where dreams can become a reality. All that is needed is a vision and the rest is yours.
About the area:
The northern coast of Hyogo prefecture is blessed with clear ocean waters and a rugged, visually stunning coastline of cliffs and caves. The beach where Chikuto stands is a popular sea bathing spot. In the spring umi hotaru ("sea fireflies"), tiny luminescent sea creatures, light up the water.
You can find more information about Takeno Beach here: http://www.takeno-kanko.com/en/
Please note: The listed price is the price of property without renovation.
We can arrange a local renovation company and manage the construction on your behalf (should you require it)
---
Features
---
---
Floor Plan
---
Chikuto Hamabe Estate 1st floor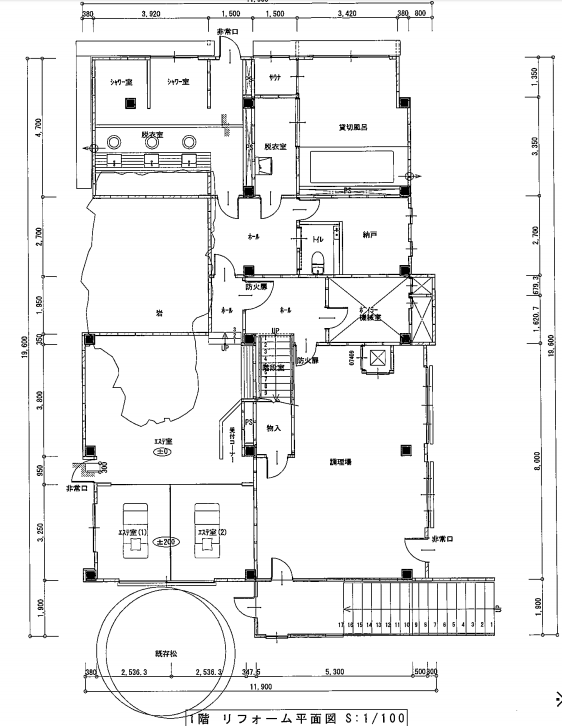 Chikuto Hamabe Estate 2nd floor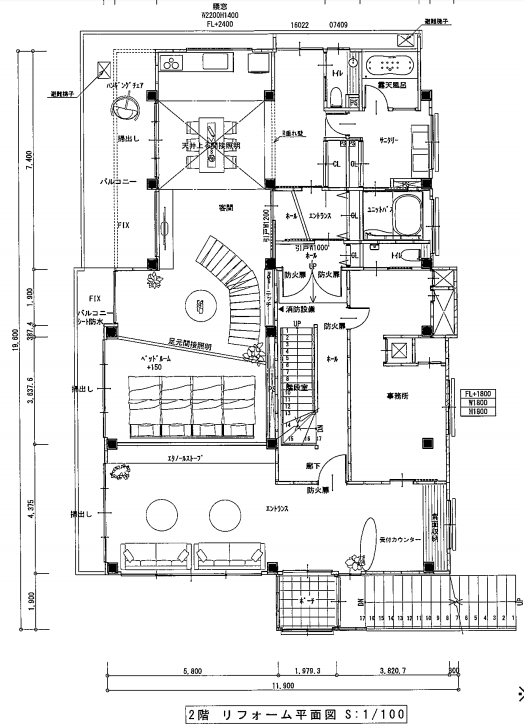 Chikuto Hamabe Estate 3rd floor