---
Details
---
Property area:
606.17 sq m |
Land area size:
606.17 sq m |
Bedrooms:
0 |
Bathrooms:
0 |
Garages:
0 |
Year Constructed:
1965 |
Land Type:
Leasehold
---
Access
---
19 mins. walk to Takeno Station
3 mins. drive to Takeno Station
16 mins. drive to Kinosakionsen Station
---
Overview
---
This is truly a one-of-a-kind property. Built right on the beach, with the sound of the ocean waves crashing on the rocks just outside, the former Chikuto inn and restaurant has been a part of countless visitors' fond summer memories since the 1960's.
The property's origins date all the way back to the Meiji era, when it began its existence as a humble storage hut used by local fishermen. In the Showa period a grand high-end ryokan was built on the site, which is the structure that still stands today. In its heyday Chikuto was famous for its excellent cuisine based on locally caught crab, and wealthy guests flew in on private jets to enjoy the restaurant and the surrounding natural scenery.
Now the former inn sits empty and full of potential, waiting for a buyer with a dream.
About the area:
The northern coast of Hyogo prefecture is blessed with clear ocean waters and a  rugged, visually stunning coastline of cliffs and caves. The beach where Chikuto stands is a popular sea bathing spot. In the spring umi hotaru ("sea fireflies"), tiny luminescent sea creatures, light up the water.
Kinosaki Onsen, the famous hot spring resort, is only 15 minutes away by car.
You can find more information about Takeno Beach here: http://www.takeno-kanko.com/en/
Please note: The listed price is a guided price with a moderate level of renovation. Also, the provided floor plan is the plan for renovation.
---
Features
---
---
Floor Plan
---
Chikuto Hamabe Estate 1st floor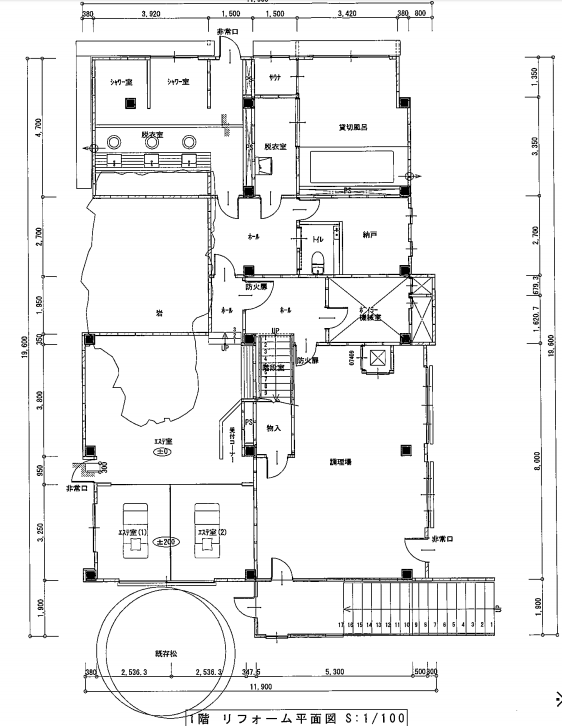 Chikuto Hamabe Estate 2nd floor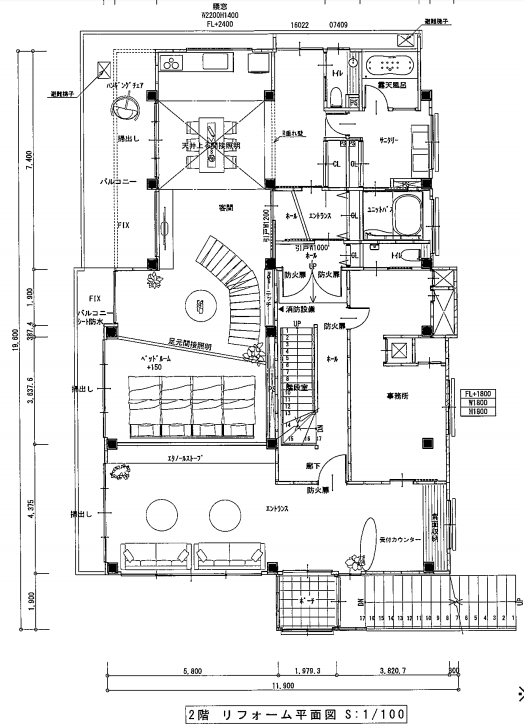 Chikuto Hamabe Estate 3rd floor