---
Details
---
Property area:
237.08 sq m |
Bedrooms:
3 |
Bathrooms:
0 |
Garages:
1
---
Access
---
13 minutes walking to Subway Kenchomae station
---
Overview
---
Living room made with Natural Wood
Air circulation system and the use of natural wood keeps the whole house at comfortable temperature
and keeps the house environment healthy.
Natural wood smell fills the house as well as the natural light.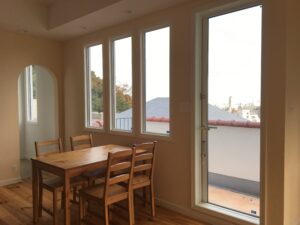 Ordered kitchen, sink, bathroom and other carefully selected items in the house create unique atmosphere.
One step out of the house to the garden terrace, panoramic views of city, mountains and port of Kobe can be enjoyed day and night.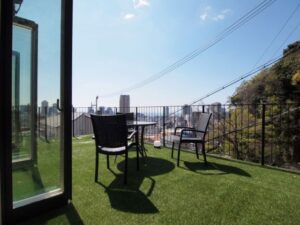 General Description
Floor plan: 3LDK+S
Land size: 237.08 sq me
Floor size: 1st floor 63.37 sq m /2nd floor 65.61sq m/ other 7.12 sq m
Transportation: 13 minutes walking to Subway Kenchomae station
Year Built: March, 2017
Parking: 1 space
This is a Designer's House
Designed by Studio dodici
To know more about the designer, access their website above or the interviewed article below.
Japanese blog: Interview Article of Studio dodici's CEO and his wife
English Blog: To start from January 2018!
---
Features
---
---
Floor Plan
---
1ST &2ND FLOOR