---
Details
---
Property area:
243.63 sq m |
Bedrooms:
2 |
Bathrooms:
2 |
Garages:
2
---
Access
---
---
Overview
---
A beautiful Japanese modern house was hidden in a forest. A British developer found the tarnished gem and transformed it into a spectacular house of grand design.
The house sits on a street back from the main street of Okuike cho. The three story massive glass house has amazing comfort and a sense of conjoinment of nature and modernity.
The living room, dining room, and kitchen on the second floor overlook the beautiful houses of Okuike town and the green hills. The third floor is the owner's private area where you can view the ocean and beyond.
The ground floor consists of a more secluded guest room, an audio-entertainment room, and a wine cellar.
The guest room comes with an en-suite bathroom, comfortable king size bed and spacious multi-level storage. The floor to ceiling glass window makes you feel that you are sleeping in a forest!
The audio room has two large-size comfortable sofas which are leveled as you can see in the photo. There is a mini bar and a den for kids to have a their own private area.
In the rear of the house is a stone patio with fireplace. This area is another great entertainment space for friends and family.
This is a smart house, s most of the appliances and audio system can be controlled with your iPhone.
There is an energy-efficient German fireplace and air conditioning.
Land Size 595 sq m
---
Features
---
Washing Machine and Dryer
---
Floor Plan
---
1st floor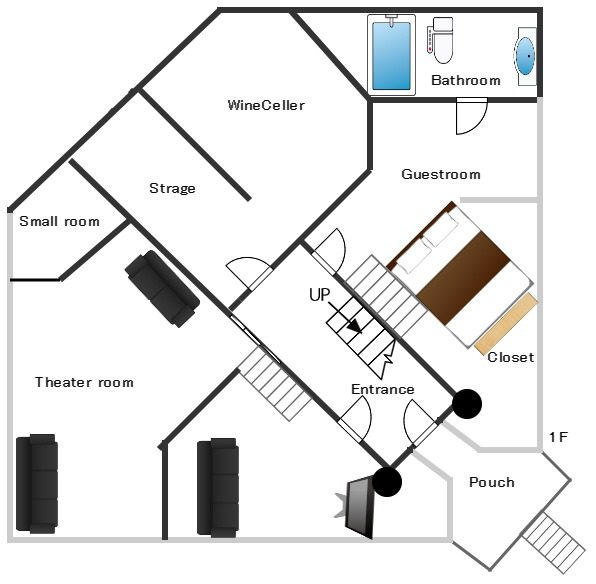 2nd floor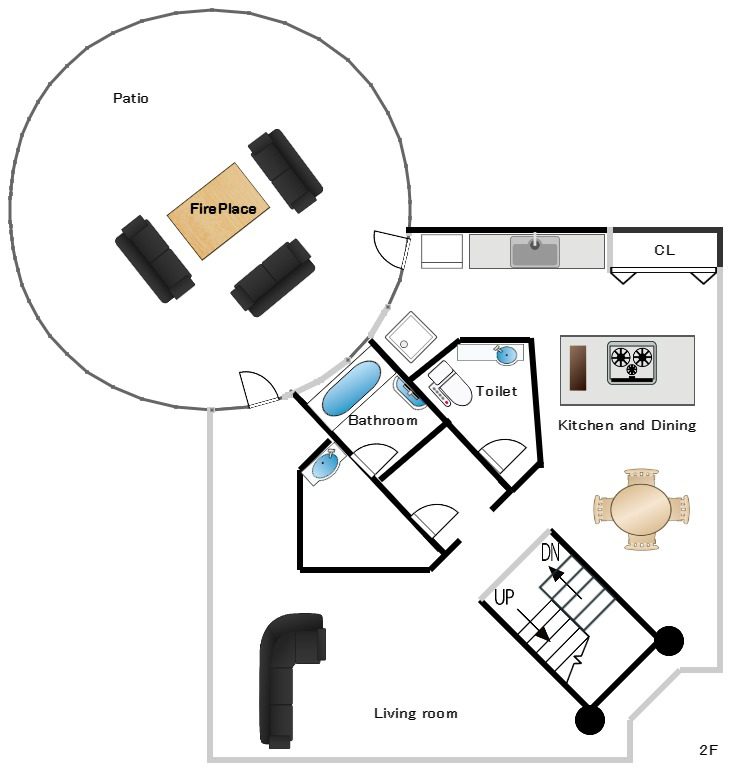 3rd floor