---
Details
---
Property area:
469.91 sq m |
Bedrooms:
8 |
Bathrooms:
6 |
Garages:
3
---
Access
---
12 minutes' walk to Shin-Kobe Station
16 minutes' walk to Sannomiya Station
6 minutes' drive to Sannomiya Station
48 minutes' drive to Umeda Station
---
Overview
---
Beautiful 3-story, lovingly cared for Western-style house with basement and parking in the heart of Kitano. Nestled up against the mountains, and near the Moegi House and Weathercock House. The surrounding cobblestone streets, historic buildings, and panoramic views over Kobe's downtown make this neighborhood a very desirable place to visit and live.
The house contains three condominiums, with one residence per floor. Floors 1 and 2 are 3LDKs, and Floor 3 is a 2LDK which has a smaller floor area but larger balcony. All three residences are currently being lived in.
Parking space for 3 or more vehicles.
Shin-Kobe Station is 12 minutes away on foot. Sannomiya Station is 16 minutes away on foot and 6 minutes away by car.
---
Features
---
---
Floor Plan
---
Kitano Western-Style Residence, 1-3rd floors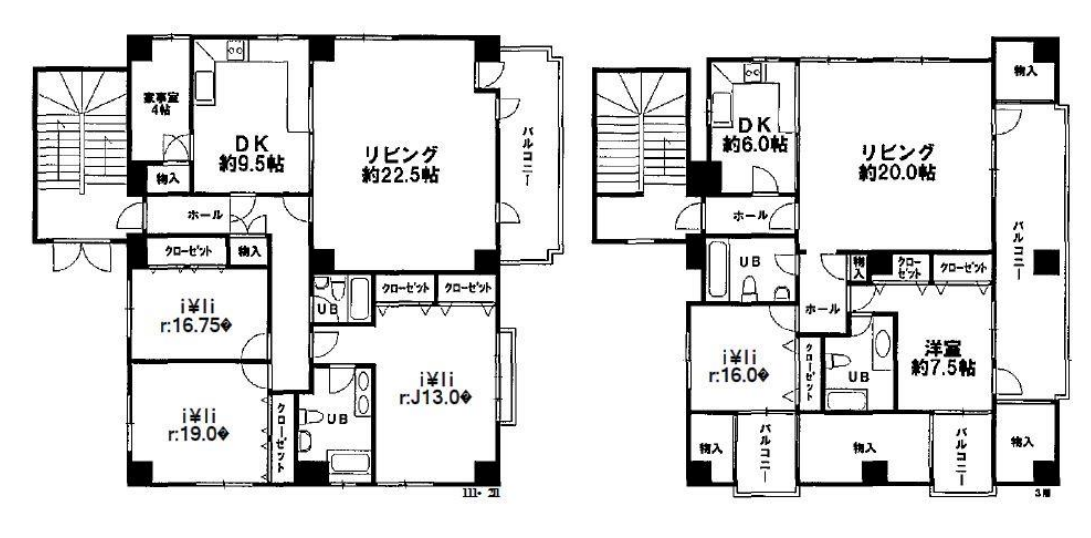 basement