---
Details
---
Property area:
592.95 sq m |
Land area size:
469.91 sq m |
Bedrooms:
8 |
Bathrooms:
6 |
Garages:
3 |
Year Constructed:
1979 |
Land Type:
Freehold
---
Access
---
12 mins. walk to Shin-Kobe Station
16 mins. walk to JR Sannomiya and Hankyu/Hanshin Kobe-Sannomiya Stations
---
Overview
---
Hansen House is located in the heart of Kitano's historical district, and there are marvelous views of the famous Weathercock House, as well as other historical western-style houses, from the windows and terraces. There are many conveniences within walking distance of Hansen House, including Shin-Kobe bullet train station and Sannomiya stations with major linis connect to Osaka. Kyoto and Nara, Lawson convenient store, supermarkets, restaurants, and shops. Despite being a popular area with tourists, the neighborhood is quiet and peaceful at night.
The house is divided into three separate living areas on three separate floors and perfect for multi family living.
An internal gracious staircase separates each level. Level One – 3 bedrooms, two bathrooms, Level Two – 3 bedrooms, two bathrooms and Level Three – 2 bedrooms and two bathrooms.
Basement secure parking for 6 vehicles plus  four enormous storage areas.
Hansen House is surrounded by historic foreign embassy houses which now are museums depicting the glorious days dating back centuries.
Views from all levels abound this multi-level residence or can be three separate apartments which has continued to attract executive management accommodations since it was built.
---
Features
---
---
Floor Plan
---
Hansen House basement floor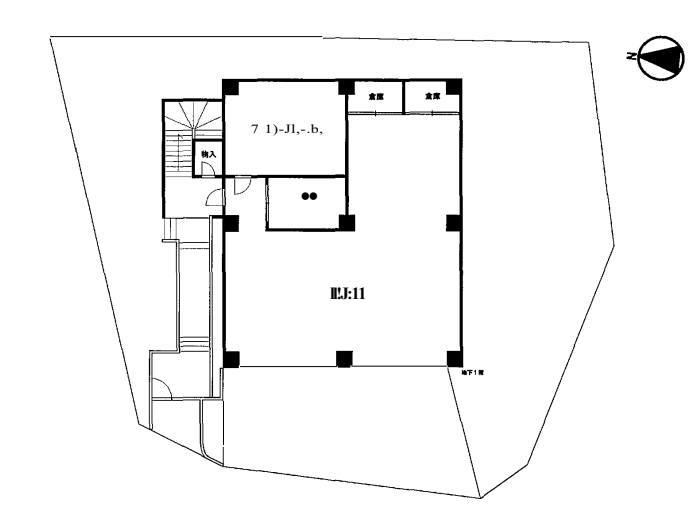 Hansen House 1st, 2nd, and 3rd floors